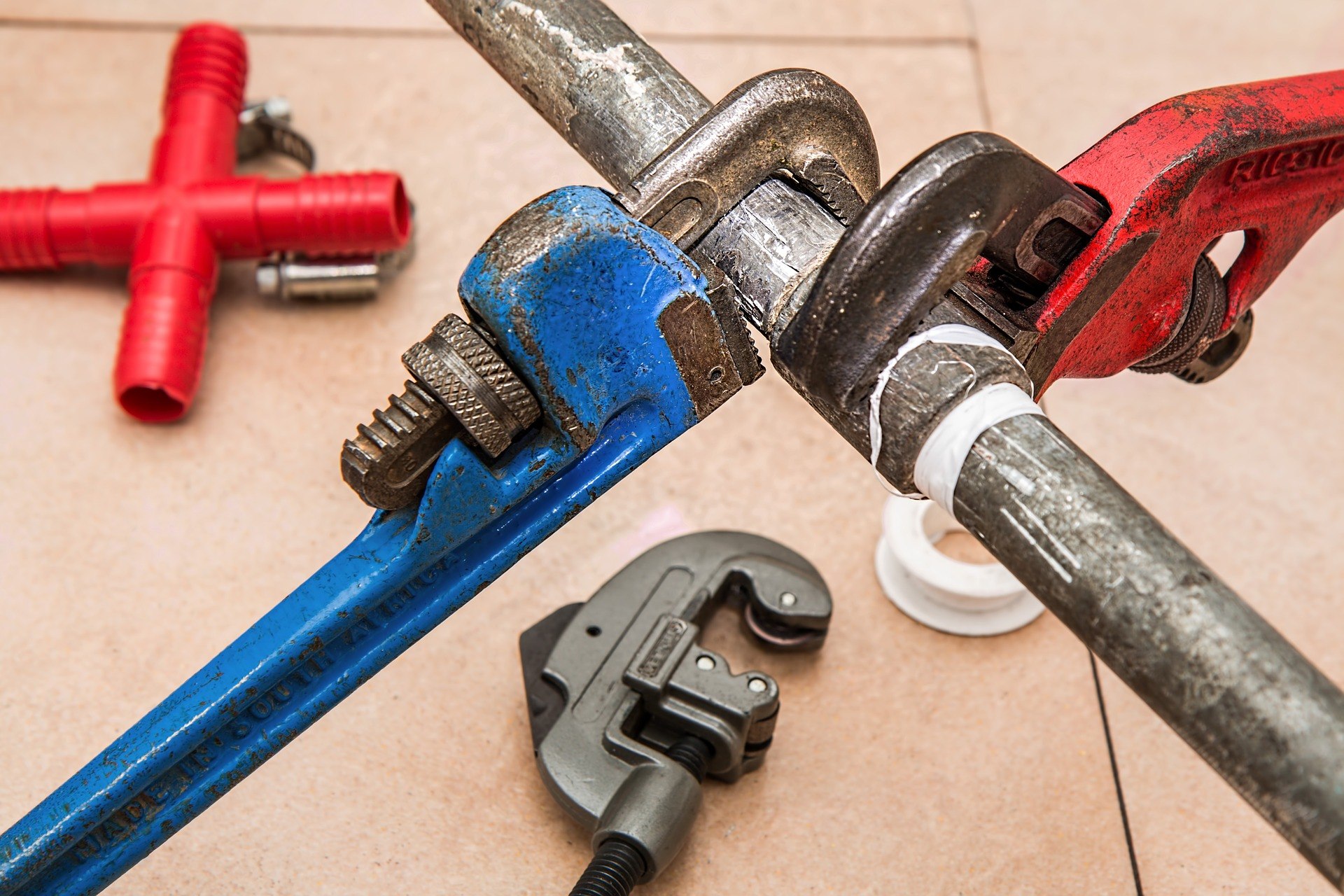 Home maintenance can be scary at times! Thinking of making your problem worse, or the huge dent it will make in your bank account is even worse!
Here are a few ways you can maintain things yourself without having to break the bank by hiring a professional.
Water leaking from your toilet will not only cost your money on your utility bill, but it may damage your bathroom floor as well! Adding food coloring to your toilet's water tank will help you figure out whether the toilet itself is leaking, or if it's something more. Be sure to use a color like red or blue so you don't mistake the color is the toilet bowl as something else. If the water in your toilet bowl is the same as color as the food coloring you used, then you have a leak.
If you find that your toilet is leaking from the tank to the bowl, the flapper needs to be replaced. To change your toilet flapper, first shut off the water supply to your toilet. Look behind your toilet and turn the water valve located directly behind it to shut the water off. Be sure to remove the lid of the tank, and flush the toilet to remove the water from the tank, then use a towel or a sponge to get any excess water remaining in the tank. Remove the flush chain from the lever, and then slide the old flapper up off the overflow tube, then slide the new flapper in place over the overflow tube! Don't forget to reconnect the chain, and turn the water supply back on.
The main reason why faucets leak is usually worn out washers. The washers inside of a faucets handles are usually rubber, and they tend to wear or break. You can easily replace them by removing the leaky handle that controls the water flow to the spout, removing the worn out or broke washer, and placing a new one where the old one was. Be sure to turn off your main water supply so you don't make a mess!


It is always important to check your washing machine's water supply hoses and pipes for leaks. It is also important to check your drain hoses for leaks as well. If you do find any leaks, or the end of your pipes start to rust, replace them immediately.
Also, be sure you check the snugness of the drain lines by using a wrench or a pair of pliers. If they are tightened properly, you won't be able to tighten them anymore. You should also replace plastic lines every three years to avoid leaks from happening. Washing machine leaks are the main cause of water damage in a home.

As for your dryer, be sure to remove the lint sheet and clean it regularly to prevent fires. Cleaning your lint screen will also increase the life of the heating element. Also be sure to clean the lint screen with dish soap and water once a week to remove excess fabric softener residue.
There is nothing worse than turning on the warm water in your shower and feeling the burst of cold come raining down on you. Water heaters need maintenance to increase longevity and to reduce the possibility of damage as many other appliances do.
Most people don't realize that water has sediment in it, and when it settles it can damage the floor of your water heater. You should drain the water from your water heater at least once a year to clean the inside surface of the floor.
To drain your water heater, be sure to turn off the water supply and power to it. Then, connect a hose to the water heater and put the other end somewhere it wont damage anything, such as your driveway. Usually a typical garden hose fits a water heater perfectly. Turn on all the hot water faucets in your home to open the drain valve to you water heater. When your finished with that, turn the water supply back on with the drain valve still open to remove any built up sediment at the bottom of the tank, Then close the drain valve, refill the tank. Don't forget to turn the power and water back on!


Drafty windows are the worst! They are the leading cause of running up your electric bill, whether you are using an air conditioner, or the heat to warm your home. Check the caulk line that runs along your window. If it seems to be damaged or weathered remove whatever is left with a razor blade or a knife, and replace it with new caulk. For further insulation, you can add insulating window film against your glass to keep the drafts out.
While gutters usually go unnoticed, they are one of the most important aspects to keep up on your home. Gutters are designed to capture water and debris and take them away from your foundation. Another main cause of water damage in a home is from gutters that are not properly maintained. To clean you gutters you simply remove debris manually as you wash the gutters with a garden hose. If you find any spots that are leaking, or parts of the gutter that are not properly affixed to your fascia boards be sure to replace or repair them right away.
Be sure to regularly check your roof, and replace any shingles that are missing, worn, or the that gravel has worm off of. The shingles protect your roof from any type of weather, whether it be rain, snow, or the hot summer sun. Make sure you check around any skylights or chimneys where there could be a leak.
For more DIY tips for your South Nashua home for sale give our agents at Harmony Real Estate a call at (603) 883-8840. Our agents would love to help you with some basic tips that help sell your home for top dollar.